But What Do They See?
Steven Kneiser
2-minute read ⚠️ Work In Progress
Do you ever feel just plain unseen?
like nobody really gets you?
I've been there too
You must've sent 100+ applications
You're starting to question your entire worth
"If only they took the time…"
like a friend who reads the same books,
watches the same movies,
& plays the same games,
but always draws the opposite conclusions
The job search isn't a test of skill
as much as a test of communication
The burden of proof is on you, the burden of communication
If you're hunting for jobs right now, you probably can't afford the luxury of aggressively upskilling. The harsh truth is that you can't cram the night before the exam.
If you need a job soon, focus less on improving your hire-ability & focus more on finding the right companies expanding the range & precision of your search
Take all the time you want to draft something up, but you better run it by people first. You want to keep stacking on layers of feedback like a delicious cake
"How could you say that?!
it's clearly a duck"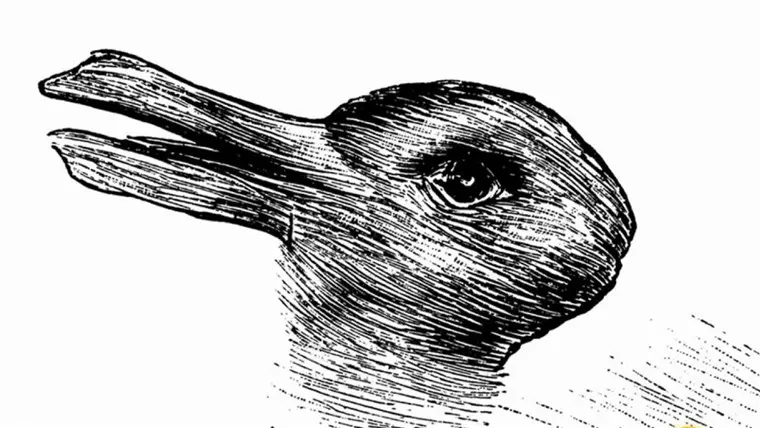 …or is it a rabbit?
In case you didn't notice, this is a famous illusion showing both a duck & rabbit (depending on which direction you look at it)
On the virtues of playtesting
"Sometimes the quickest way to find out what people want is to give them something they don't"
Everyone you will ever meet has something to teach you
TODO: Lessons Learned from an old, unlikely friend
More feedback channels & iterative agility: "The internet rewards B+ content with A+ consistency"
"But what do they see?"
"If I had asked people what they wanted, they would have said faster horses" -Henry Ford
"I've seen developers move mountains if it meant they didn't have to talk to users"
Your brand isn't how you describe yourself: it's how others describe you. Take the time to have a few friends pretend to not know oyu & ask them after a brief scan of your profile who they think you are & what you do. If they're able to put your feelings aside, you'd be surprised how poorly your messaging might come across. I find this exercise as fun as it is sobering. Often just 1 or 2 attempts will provide an overabundance of ideas & renewed focus onto what preciesly you were trying to communicate in the first place.
The Mom Test: assume friends & family will tell you whatever you want to hear. Craft your questions carefully such that not even your mom could lie to you about (e.g. less "what do you think of this idea?" vs "I'm just trying to understand, what workarounds have you tried in the past?"") …more on this another day
So what do they see?
What happens when I Google your name?
How would I crawl around the internet
for more information on you?
Now that is your resume
⚠️ Full story: coming soon…